Loving God. Loving People. Making Disciples.


About Charlotte New Hope Church
We are a "come as you are" church. This means that you are more important to us than what you are wearing. At Charlotte New Hope Church, you may see jeans, slacks, suits and dresses - from those ministering on the platform to those seated in the congregation. You will find a friendly greeting awaiting you at the door. The music is lively and you will be encouraged to worship with us as you feel comfortable. Some people are very reserved and may remain seated, while others may like to stand, clap and raise their hands.
God has given Pastor Randy a calling to make Charlotte New Hope Church a place where hurting people can come to find healing. We want to be the place where people can come just as they are, and leave refreshed, renewed and restored.
Charlotte New Hope Church is affiliated with Church of God International, headquartered in Cleveland, Tennessee. Our state offices are located in Fenton, Michigan.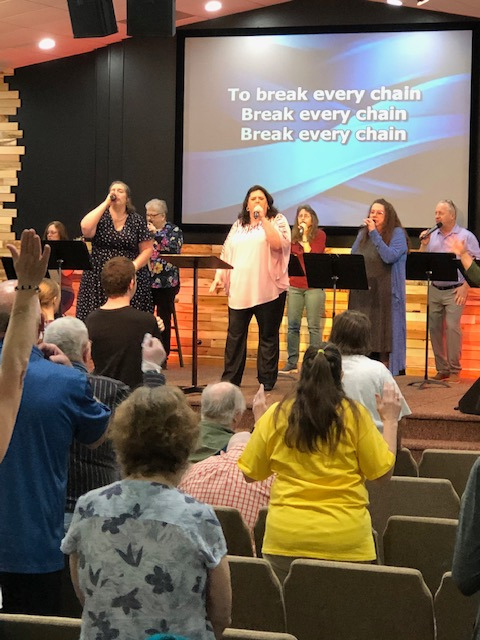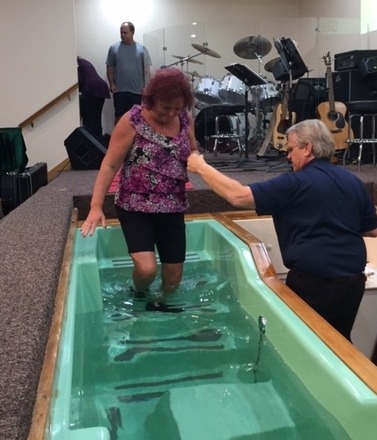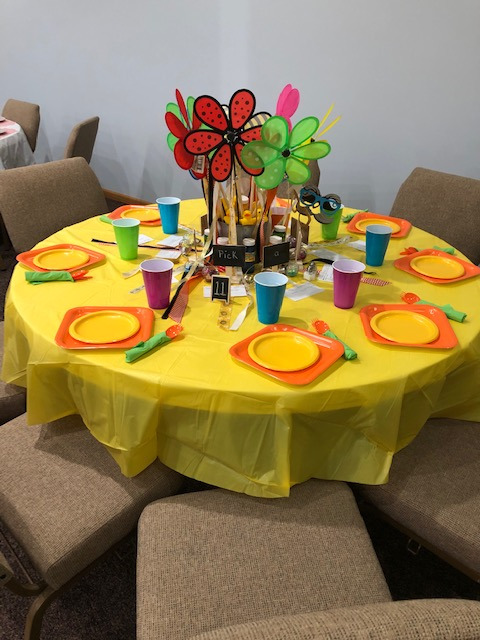 One of the tables at our Spring Brunch
Our Vision
Loving God. Loving People. Making Disciples.
Being a place where the hurting, the depressed, the frustrated, and the confused can find healing, love, acceptance, help, hope, forgiveness, guidance, and encouragement.
Sharing the good news of Jesus Christ with the thousands of people in Eaton, Barry and Ingham Counties. Welcoming new believers into the fellowship of our church family–loving, learning, and living in agreement together.
Building the body of Christ by ministering to the whole person–spiritually, emotionally, physically, and socially.
Developing people to spiritual maturity through the preaching of the Word, Bible studies, small groups, seminars, and conferences for our members.
Equipping every believer for a ministry by helping them discover the gifts and talents God gave them.

That a Great Commitment to the Great Commandment and the Great Commission will grow a Great Church.

To build the body of Christ we will minister to the whole person-spiritually, emotionally, physically and socially. Striving to equip every believer for ministry by helping them discover the gifts and talents God gave them.

In the verbal inspiration of the Bible.

In one God eternally existing in three persons; namely, the Father, Son, and Holy Spirit.

That Jesus Christ is the only Son of the Father, conceived of the Holy Spirit, and born of the Virgin Mary. That Jesus was crucified, buried, and raised from the dead. That He ascended to heaven and is today at the right hand of the Father as the Intercessor.

That all have sinned and come short of the glory of God and that a turning away from sin is commanded by God for all and necessary for forgiveness of sins.

That a pardon for past sins, renewal of the mind, and a new birth are molded by faith in the blood of Jesus Christ.

In moral reformation of character subsequent to the new birth, through faith in the blood of Christ; through the Word, and by the Holy Spirit.

Holiness is to be God's standard of living for His people.

In the baptism with the Holy Spirit subsequent to a clean heart.

In speaking with other tongues as the Spirit gives utterance and that it is the initial evidence of the baptism of the Holy Spirit.

In water baptism by immersion, and all who repent should be baptized in the name of the Father, and of the Son, and of the Holy Spirit.

Divine healing is provided for all through the crucifixion of Christ.

In the Lord's Supper.

In the pre-millennial second coming of Jesus. First, to resurrect the righteous dead and to catch away the living saints to Him in the air. Second, to reign on the earth a thousand years.

In the bodily resurrection; eternal life for the righteous, and eternal punishment for the wicked.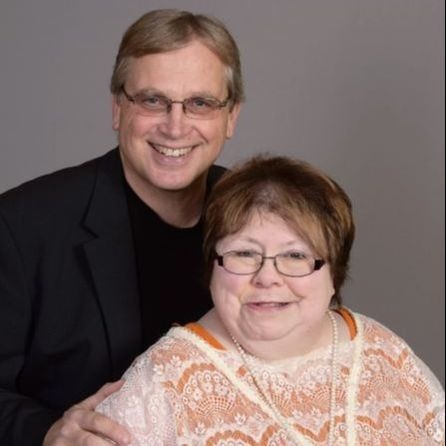 Meet Pastor Randy and Michele

Pastor Randy and Michele Royston both graduated from Charlotte High School. They married and lived in Charlotte for three years before moving to Minnesota. Pastor Randy graduated Magna Cum Laude with a Bachelor of Science Degree in Pastoral Studies from North Central University in Minneapolis. While in college he served as a youth pastor in Shakopee, Minnesota. He then went on to pastor churches in South Dakota and Michigan before attending the Assemblies of God Theological Seminary in Springfield, Missouri. Upon leaving the Seminary, Pastor Randy ministered in Michigan and Minnesota, and traveled as an Evangelist for three years before coming back to Charlotte.
Pastor Randy has been the Senior Pastor at Charlotte New Hope Church since June of 1995. Michele's calling is to provide spiritual support as a mighty intercessor and heads up the New Hope Prayer Chain ministry.
Pastor Randy enjoys hunting, riding his motorcycle, and raising cattle on his small farm located near Olivet, MI.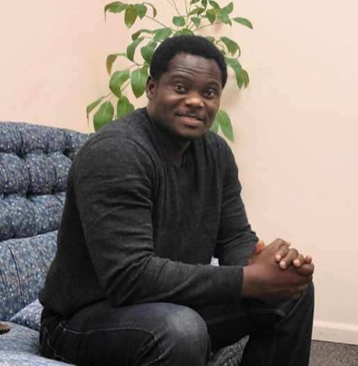 Pastor Victor Williams was born in Monrovia, Liberia. He grew up in a Christian family and eventually accepted Jesus as personal Lord and Savior at age 15. He graduated from Liberia's Wilderness School of Ministry in 1995 and Christian Theological Seminary in 2008. He received the call to full-time ministry in 1998 and served in many positions from Sunday School Teacher, Youth Pastor, Sanctuary Pastor, Assistant Pastor to becoming the Resident Pastor at The Ark of Jesus Christ Church in Monrovia, Liberia. Pastor Victor married in 2001 and the union is blessed with three wonderful boys. He is a humble servant of God with a strong love and passion for God's Word, prayer and revival.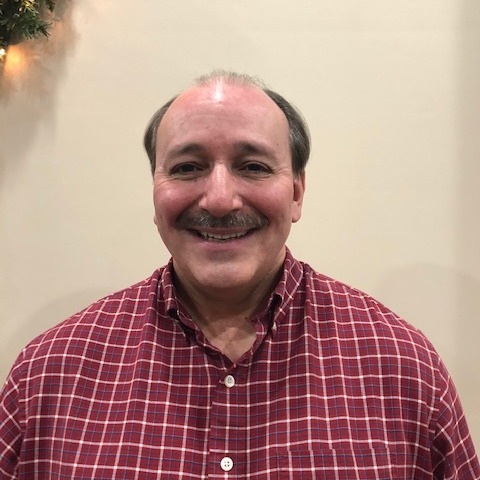 Darwin Davis

​Worship Minister

Darwin Davis is the Worship Leader at Charlotte New Hope Church. He and his wife, Dawn, became a part of the New Hope family in 2018 and have been blessed ever since. Darwin especially enjoys spending time with his family and friends, songwriting, and is a huge MSU fan. Go Spartans!!!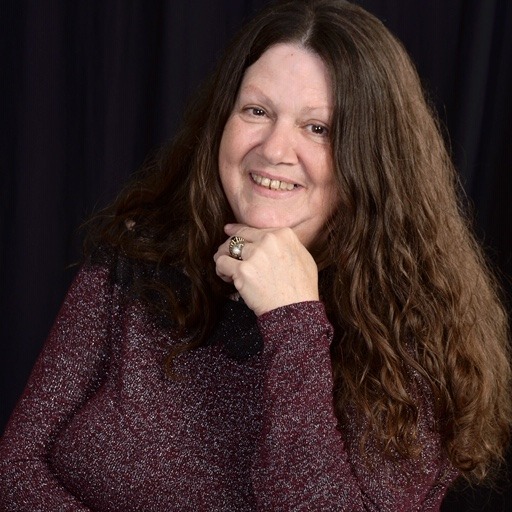 Jill Sivyer
Church Secretary

Jill is the Office Manager/Secretary for Charlotte New Hope Church. She also teaches Junior and Senior High Sunday School, is a member of the Praise and Worship Team and the Mission's Team. Jill and Scott have been married for 6 years.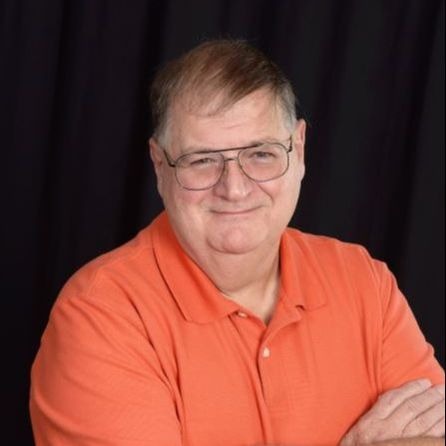 Steve McNair
Steve has served as a Sunday school teacher and has been a Trustee for many years. He is married and has three grown children and several grandchildren, He also enjoys reading and camping.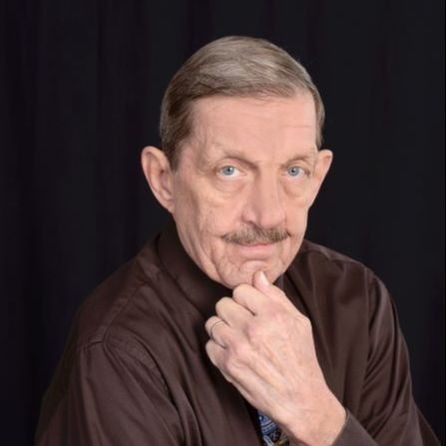 Gil Jessen
Gil and his wife Marilyn have been attending Charlotte New Hope Church since 2001 and became a Trustee in 2011. He enjoys fishing and bowling. Gil and Marilyn have a son John, and a daughter Missy.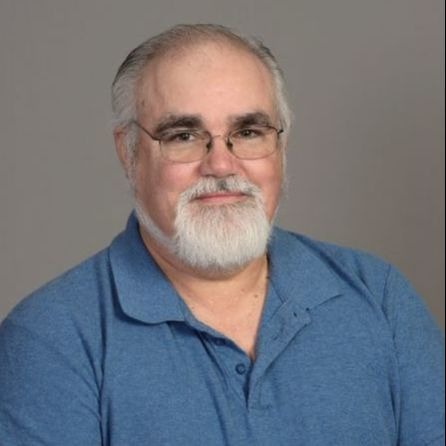 Harry Kelly
Harry has served as Treasurer at Charlotte New Hope Church since 1974. Over the years he has served as a Sunday school teacher, worship leader and all around chief cook and bottle washer. He is known as Grandpa to two lovely young ladies.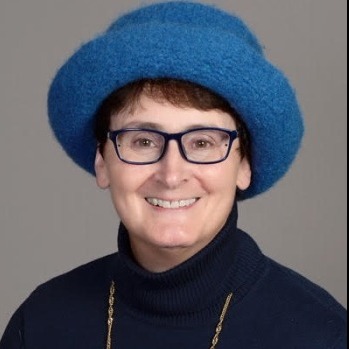 Sue Bellows
Sue has been attending Charlotte New Hope Church for over 15 years, assisting the Treasurer for the past 10 years. She enjoys historical fiction books, genealogy, and mowing on her new Zero-Turn.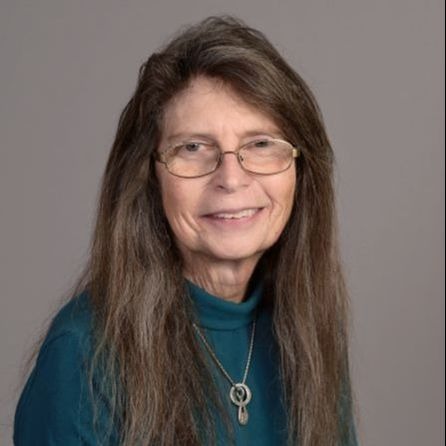 Sherrie Schwartz
Sherrie has been attending Charlotte New Hope Church since 2001. She enjoys making greeting cards and drinking Biggby Coffee. She is a mother of one son and has two grandchildren.
Denny Carpenter

Denny and his wife, Nancy, began attending Charlotte New Hope Church 4 years ago. They both actively joined into maintaining the welfare of the church. Denny is one-half of New Hope's Championship Euchre team.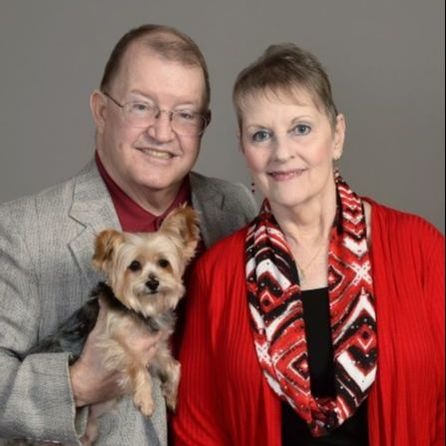 Garry & Mollie Calton


Garry is a great cook and enjoys exchanging recipes. He gets his exercise playing golf. Mollie is a greeter and a prayer warrior. Together they enjoy their ten grandchildren and one great grandchild – the blessings from their two sons.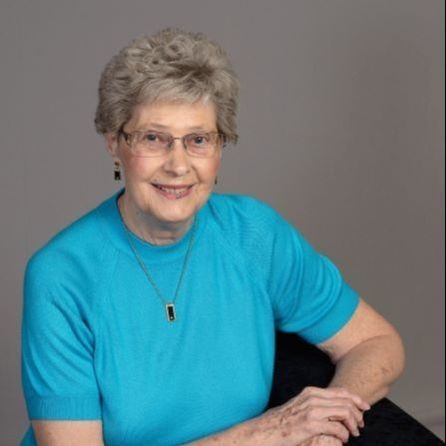 Donna Malcolm


Donna has attended Charlotte New Hope Church for more than 20 years. She has 4 children and 13 grandchildren. She enjoys reading and studying, and finds it a pleasure to be an Elder to the people at New Hope. Donna has been a volunteer at Helping Hands for 12 years.


​