A church on assignment to impact lives
and fulfill God's purpose in the earth!
Although we are inherently imperfect people, the Good News is we here at Charlotte New Hope Church are willing to let God make us into the person He wants us to be. As we take our journey, we are able to activate New Hope's vision:
Loving God - Loving People - Making Disciples
. As you read the descriptions below, you will see how we show our love to God through acts of service in His house, how we show our love to others through community activities, and how we learn and grow together.
HEART - LOVING GOD

Loving God takes many forms. It's more than worship, prayer, or studying. It's also showing God we love Him by taking care of His house and presenting it to guests and members as welcoming as possible. Here, you will find a warm smile and the coffee waiting.

Questions? Email charlottenhcc@att.net Call 517-543-8603
UPDATE
UPDATE
PRAISE AND WORSHIP

God has placed within the hearts of those who love Him a desire to please Him and give Him praise. Darwin Davis, New Hope's worship leader, and his team of singers, musicians, and dancers desire to lift Jesus up and magnify Him whenever the church body comes together. Worship is an expression of our adoration and fullness of love and appreciation. Our hope is that everyone present will be brought closer to Jesus as we lift Him up.



UPDATE
HOSPITALITY & LEVITE MINISTRY

The Levites were the tribe of Israelites descended from Levi, one of the twelve sons of Jacob. Some Levites were priests, ministering in the tabernacle but some were responsible for the caretaking of the tabernacle and its furnishings.

The Levite Ministry at New Hope was born from this example. Dedicated volunteers clean and sanitize the coffee station, kitchen, sanctuary, classrooms, bathrooms, floors, and foyer each week. These volunteers are serious about maintaining an environment that is clean and safe for everyone.

In response to recent events, hand sanitizer is available for your use when you enter the church.


UPDATE
TECHNOLOGY & VISUAL ARTS

New Hope has a team of AV techs who keep all the electronics running smoothly for audio and visual productions to broadcast on several media outlets and devices. The team operates and maintains the equipment and creates the visual presentation for our services. We also have a very talented artist and other creative individuals who design displays for special events.
UPDATE
FACILITIES SUPPORT

Facilities and grounds maintenance is as important to our church building as it is to each of us at home. This talented team does everything from changing ceiling lights, installing new garbage disposals, tending the grounds, to plowing snow. They are our behind-the-scenes support that keep everything looking beautiful and working smoothly.
UPDATE
UPDATE
UPDATE
UPDATE
HANDS - LOVING PEOPLE

Loving people means giving of yourself, your time, or your sustenance. Generosity runs high in Charlotte New Hope Church as we reach near – within our church body and within our community; and as we stretch far – to Africa, Scotland and beyond. Below are just a few of the many ways Charlotte New Hope Church gives back to others directly and supports those who do.

Questions? Email charlottenhcc@att.net Call 517-543-8603
UPDATE
UPDATE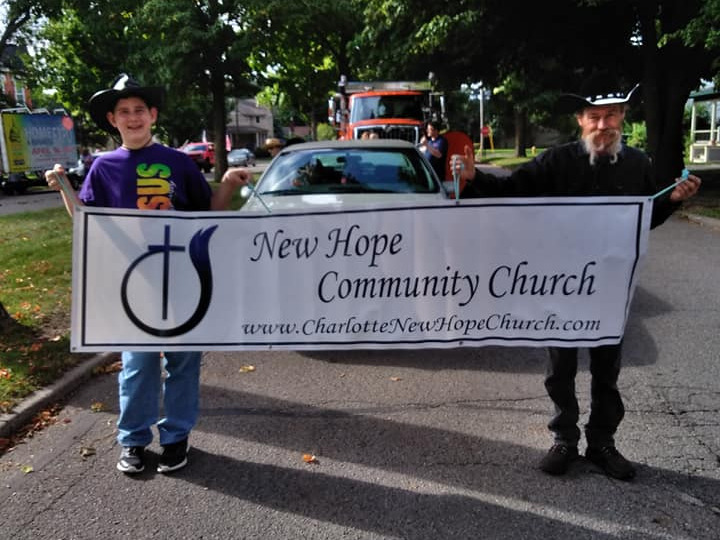 You have probably seen our limousine or our banner in the Frontier Days Parade. Or maybe you've noticed New Hope Church's name on the two Michigan Adopt-a-Highway signs on your way into Charlotte. We have been a major sponsor of free concerts at Bennett Park and Gospel Fest in Potterville. You have seen us handing out free bottled water at the Thursday night concerts on the lawn of the Old Courthouse. One summer, we sponsored a

Tee-Ball team.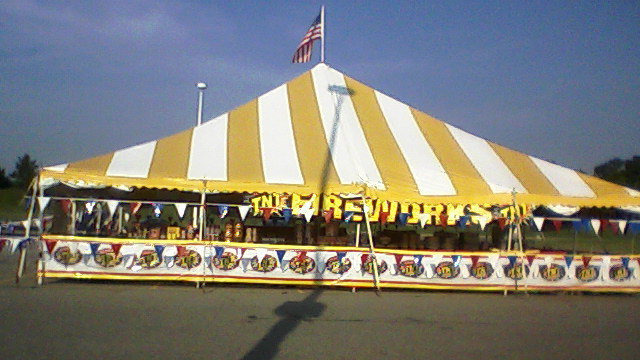 Probably the one community event that Charlotte New Hope Church is best known for is the TNT Fireworks tent located in the Charlotte Meijer parking lot. For over 10 years, we have provided quality fireworks to our community, and as our community supported us, they were supporting outreach activities including providing free summer camp for New Hope children.
REACH THE FORGOTTEN
Founded in 1966 to be the hand of the Lord in Michigan county jails, Charlotte New Hope Church supports the Eaton County jail ministry of Reach the Forgotten whose hope and prayer would be that every departing inmate starts a new life that honors our Savior, Jesus Christ, and never returns to jail.
CROSSWALK TEEN CENTER
Crosswalk Teen Center in downtown Charlotte is an afterschool program where teens can participate in activities that focus on education, everyday life, community connections, and expressive art to support and encourage them between school and home.
RIGHT TO LIFE

Charlotte New Hope Church strongly supports Right to Life of Michigan.

Right to Life works to protect human life through state amendments, by fighting abortion, infanticide, euthanasia and assisted suicide.
UPDATE
Helping Hands of Eaton County is a faith-based 501(c)(3) food pantry operated almost entirely by volunteers. Their goal is to honor the Lord Jesus by seeking to be His hands extended. We believe in their mission, their goals, and their faith-based approach. They are the hands of Jesus to people in need.
ADULT AND TEEN CHALLENGE
The mission of Adult & Teen Challenge is to provide teens & adults freedom from addiction and other life-controlling issues through Christ-centered solutions. For over 60 years, Adult & Teen Challenge USA has operated on a holistic model of drug and alcohol recovery.
UPDATE
UPDATE
UPDATE
WHOLENESS - MAKING DISCIPLES
Join us as we learn and grow through teaching one-on-one, in classes, or in small groups at home. We also have special ministries for women, men, and children of all ages. Women of UNITY, Iron Man Ministry, and Power Kids support New Hope's leadership, each other, and provide friendship and comaraderie through studying the Word, serving, and reaching out to the community at special events like the Valentine Dinner, Spring Brunch, or the annual silent auction.

Questions? Email charlottenhcc@att.net Call 517-543-8603
UPDATE
UPDATE
UPDATE
UPDATE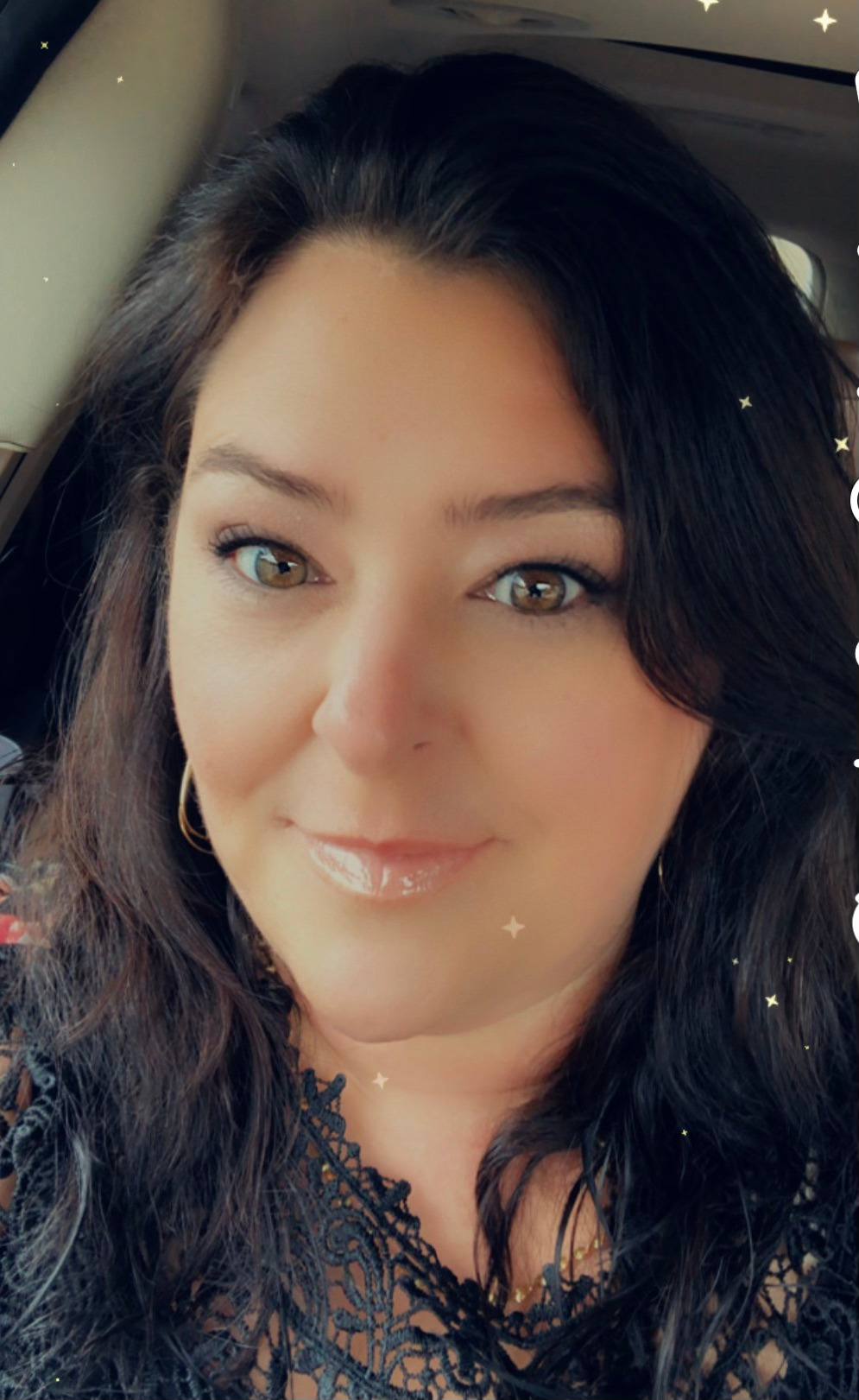 Erin Clements, Director
Christian Education
Our children's education department is growing and experiencing exciting changes under the direction of Erin Clements. Revisit our site often and watch as plans are rolled out.


UPDATE
UPDATE